Rehabilitation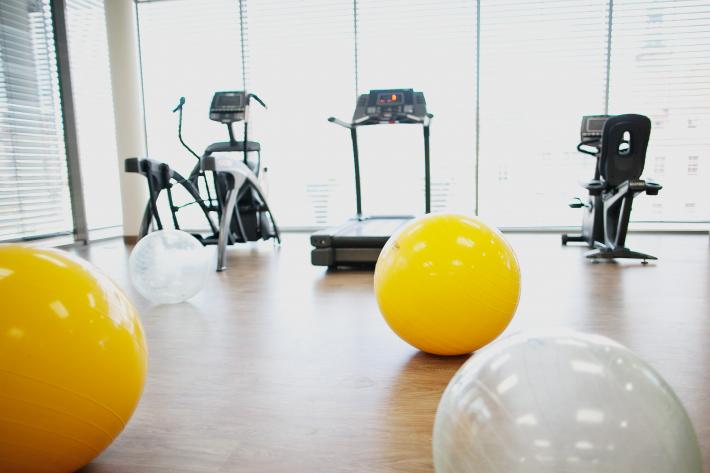 KCM Rehabilitation Center supports patients to develop mobility, strength and balance with focus to preserve, enhance and restore the quality of life for people with disabling conditions.
We specialize in orthopaedic, neurological, and spine rehabilitation as well as in weight loss rehabilitation and rehabilitation of professional athletes. We provide indivualized care for a variety forms of illness and injury.

Rehabilitation scope of services:
- Kinesiotherapy: Kinesiotherapy is the practice of using exercise science to help patients recover physically and psychologically from injury or illness. Exercise therapy uses movement as a medical treatment.
We offer the kinesiotherapy with personal trainers, treadmills and bikes, as well with modern  REDCORD suspension exercise system. As a modern device for evaluation and training of the neuromuscular coordination, weight distribution and balance we use Dynamic Stabilometric Platforms Alfa and Gamma.
- Physiotherapy: Physical therapy is used to treat physical stimulation including radial shockwave therapy, electromyostimulation, iontophoresis, TENS, and others.
- Performance Testing for athletes
- Therapeutic Massage: We offer medical therapeutic massage, lymphatic massage, and vibration using AQUAVIBRON system.
- Reha-Fitness: We improve physical fitness activities that strengthen and stabilize the joints, muscles and spine as well as reducing cellulite.

Our Spine Rehabilitation Center organises inpatient rehabilitation with exceptional care, provided by experienced physiotherapists under the supervision of our Neurosurgery and Neurology specialists.
KCM Weight Loss Center develop 2-, 4- and 6-weeks weight loss packages with rehabilitation and individualized diet plan aimed to obese patients and to patients pre- and after bariatric surgeries.
Enjoy a free physiotherapy consultation in which we determine your individual rehabilitation program!