Plastic Surgery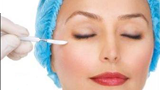 Feel gorgeous again.
With KCM Plastic Surgery.
Individual approach is our focus for international patients.

Our rewarded KCM Plastic surgery team consists of selected specialists that are leading authorities in cosmetic and reconstructive Plastic Surgery and Aesthetic Medicine.
Plastic surgery is a medical speciality that requires doctor's extensive knowledge, experience, the ability for manual work and extreme sensitivity to the patient's needs.
Being a plastic surgeon for KCM means having an artistic sense.  Our rewarded KCM Plastic Surgery Team consists of selected specialists that are leading authorities in cosmetic and reconstructive Plastic Surgery and Aesthetic Medicine, with licence of European Board of Plastic Reconstructive and Aesthetic  Surgery.
KCM Plastic Surgery will help you to get your body in the desired shape and to get back your confidence.
We perform procedures such as:
Face and neck surgery: face lift, correction of the ears, nose (Rhinoplasty - closed technique), eyelids
Corrective Breast Surgery: augmentation, reduction, breast lift
Body surgery: tummy tuck, correction of the arms, thighs, butt
Scar surgery, removal of skin lesions
Antiaging skin therapy with Platelet Rich Plasma
EVLT endovenous laser therapy
Our experience and the individual approach to patients needs benefits in the highest level of satisfaction. That is provided with comprehensive care, comfort and friendly atmosphere.
For our patients: In addition to the medical treatment, we will carefully customise your travel arrangements. Our international coordinators will look after every detail, starting  from finding the best flight connection, accommodation, airport pickup and local transport, to arranging a personal English-speaking assistant at the Hospital.
Reconstructive Surgery is a branch of Medicine that involves  the treatment of distortions caused by birth defects, cancer and all injuries, including burns.
Generally, reconstructive surgery's  treatments are performed so that the patient's organs could regain a properly  functioning.  Sometimes the main reason of the surgery is to get the patient's appearance commonly regarded as normal.
Treatments usually performed by experts of reconstructive surgery are: breast reduction, removal of scars or tumors, wounds and injuries.
The main reasons of reconstructive surgery:
- Correction of irregularities in the appearance (for example caused due to trauma)
- Treatment of skin damage caused by burns
- Correction of dysfunctions ( caused as a result of infection or cancer)
- Correction of  birth defects such as cleft lip and palate
- Correction of congenital malformations
We use professional equipment and formulations of the leading market brands, guaranteeing the highest quality of treatment. We provide a wide range of plastic surgery treatments, at comfortable hospital conditions of a hotel standard.
We ensure discretion, pleasant atmosphere and comprehensive care throughout the recovery period.