Orthopaedics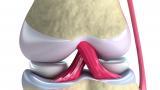 KCM Orthopaedic Department with our experienced Medical Team, and newest equipment, have satisfied patients coming from countries worldwide. Our orthopaedic surgeons are leading authorities in hip and knee replacement surgery, having an astonishing experience of more than 4.500 successful joint replacement surgeries. Their experience and our quality was recognized by insurance company BUPA, and by US implant company Zimmer-Biomet and OttoBock Manufacturer, and we are their Center of excellence in Poland.
It's our pleasure to provide you with the best orthopedic treatment solution.
Head of our Orthopedic Department - Dr. Czerkasow, MD, PhD, former Consultant Orthopedic Surgeon of William Harvey Hospital/UK, currently Consultant Orthopedic Surgeon for Zimmer-Biomet Co. in Poland - is a leading authority in joint replacement surgery, having an astonishing experience of more than 4.650 successful joint replacement surgeries.
We offer you a complete 13 days Knee Replacement treatment package, that includes:
-          KNEE replacement - Zimmer Nexgen total prosthesis (Brochure attached)
-          Pre-Surgery extensive diagnostic
-          6 days Hospitalization in our Orthopedics Department
-          Accommodation at KCM partner hotel – Accor Mercure 3* Hotel Jelenia Gora
-          Personal physiotherapist (English speaking)
-          Transportation to and from the hospital from Wroclaw Airport (WRO), personal Driver
-          Personal host dedicated to your health travel program
-          Companion in Hospital
For the safety of your treatment and for our Doctors preparation provide us with all available medical data - X-Rays, CT scans, Lab tests etc. https://form.kcmclinic.pl/
The privacy of our Patients is of utmost importance to us - all information provided are strictly confidential.
After detailed imaging diagnostics and clinical examination, our orthopaedic surgeons prepare an individual program for the best orthopaedic treatment solution:
Hip replacement using Zimmer Biomet® cementless joint prosthesis, with a wide range of options to customize your hip for your individual needs (metal - polyethylene, titanium-tantal, ceramic-ceramic, antiallergic)
Knee replacement with 'high tech' Zimmer Biomet® joint prosthesis - total or unicompartmental
Arthroscopy of hip, shoulder and knee
Reconstructive knee and shoulder surgery
Arthroscopic Meniscus Repair with grafts and implants
ACL reconstruction, of the cruciate ligaments using ST Method, BTB with PEEK or BIO-implants
Stem Cell Therapy, Arthrex Angel System
Platetet Rich Plasma Therapy